Altogether too soon December has arrived again, try hard as I might to ignore that fact. In my mind's eye, since I was a child, I see the year as moving from top to bottom. Strange I know, but hey, to each their own. The problem with this is I've always seen December as the bottom of the barrel, the last month to endure before a brand new year with its own shiny promises arrives. Therefore, we enter into the beginning of the end of 2015, and the endless round of political correctness that is known as the Holiday Season.
When I was young, my grandparents would drive up from their home in Florida to spend the week with us. Since my cousin lived with them, she would come too. I remember one Christmas Eve being awakened to the sight of snow falling. Later that night we sat around the silver aluminum Christmas tree, complete with rotating color wheel, and listen to holiday music until the grown-ups were tired and made us children all disappear with vague hints of Santa.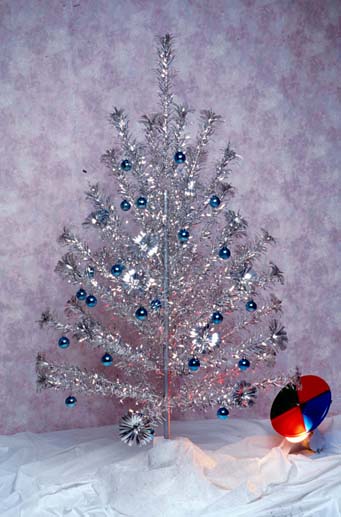 As a teen, Christmas meant my brother and sister returning home with their families. (They're a lot older than I.) My brother bought a plane so they could fly in for the day and leave before dark. Since he was a doctor, time off for the holidays was non-existent. Soon the peace and love and family we had spent weeks basking in became a 4 to 6 hour free-for-all as we attempted presents, food, bridge (our family pastime), and family time.
My own children always spent Christmas Eve with my husband's family and Christmas Day at home. For almost 30 years Christmas dinner has been my contribution and gift of love to family and friends. It's the only time of the year when I spare no detail on the meal and dessert. One year we left right after Christmas to spend the remaining holiday vacation on a cruise. All I will say is: Interesting.
Now I am a grandmother, and home for the holidays has a completely different meaning. Though my baby is still at home/college, my eldest has a step-son and his wife is pregnant with their first. All I want to see now is the smile on my grandson's face as he shares the wonder of Christmas from the heart of a five year old. Time will once more slow down, as we remember those days of our own childhoods and the magical mornings of discovery around the Christmas tree. (No longer silver aluminum thank goodness!)
No matter how our holidays change throughout the years, we must never lose sight of the true magic this month brings: love for one another.
Speaking of the holidays, Christina Hollis has a new release coming this December from the Wild Rose Press:
Heart of A Hostage.
Check it out:
Mihail strides out of Maia's past to take her hostage. Who will end up in more danger—her, or him?
Princess Maia has it all—including a horrible fiancé chosen for her by the king, and a family bullying her into doing the right thing—but all she wants is her independence. When she falls into the hands of rebel leader, Mihail, she tastes real freedom for the first time. Mihail is a lone wolf, Public Enemy Number One, and heir to a fierce tradition. A dangerous reputation, a castle full of guilty secrets and now rescuing Maia are all woven into his master plan. He can't lose.
Until his unexpected hostage turns out to be the house guest from hell...